CONSULTING
CYBERSECURITY & PHYSICAL INFRASTRUCTURE SECURITY
Lead Consultant: Stuart Page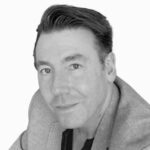 Information Security – Secure and Transmitted Safe
Personnel – Protected and Insider Threat
Property – Fortified against Threats
Infrastructure and Assets – Business Continuity and Enabler / Resiliency Plans
CYBERSECURITY
The cyber threat in the modern business and government environment
A recent survey showed nearly half of British businesses (46%) have suffered a cyber breach in the last year. Some estimates state that in the UK economy alone has lost £49 billion+ to cyber fraud and other cyber-attacks.
Cyber is now considered one of the greatest threats to business across the world. In our current economic conditions, it is highly regarded that cyber threats will see increased major attacks from early 2021 and beyond.
80% of cyber-crime is preventable. Your people are your weakest link, and yet they are your greatest resource in preventing attacks. We will assist you in cost-effectively educating, training and ensuring that you have the appropriate processes and procedures in place to best protect you and your business.
Most cyber hacks have been carried out through the use of legitimate login credentials. This includes both customer and institution.
Security becomes difficult to implement. Convenience lowers security – e.g., transferring funds to your mobile device, electronic health records, etc.
WHAT WE DO:
We deploy red team (search without knowledge) and blue team (search with knowledge) exercises that provide analysis to find exploitable gaps.
For analysis of threats (current and future) aligned to your business-operating environment, human intelligence is the key factor. We can identify individual's or company's vulnerable vectors in the business operating space, including economic espionage, theft of legitimate credentials, and IP theft.
It is crucial that governments and businesses manage gaps and solutions for buildings, devices and transfers of data globally.
We assist clients with Technical Security Counter Measures (TSCM): physical searches of premises looking for data and listening devices, Governance Risk, Regulation, Reporting (internally and externally) where applicable, Insurance Liability and Compliance (GRRRIC) Services.
Our experts provide:
Cyber Awareness and in-house training, through independent recommendation of secure products to fill risk gaps
Identification of key IP and a protection plan for your most valuable products and services
Create and advise on Secure Compartmentalized Information Facilities (SCIF), Safe Speech Rooms, and Situation Rooms
Secure Data Centers and cloud capacity
Managed and monitored cyber security services
Digital certifications and Blockchain Technology
Cyber Business Continuity Plan
Digital and Business Transactions Resiliency Plan
PHYSICAL / INFRASTRUCTURE SECURITY
WHAT WE DO:
Physical, information and operational security involves the proper layout and design of facilities, the use of measures to delay and prevent unauthorized access to assets, buildings, information and provides measures to safeguard employees from harm. Mitigation measures should assist in the efficient operation of day-to-day of business.
We aim to provide and set the standards for the physical and operational security of any business and family properties from construction and fit-out.
We are able to design and manage installation of the building security items and systems and ensure that the approved design and finished product complies with relevant world standards.