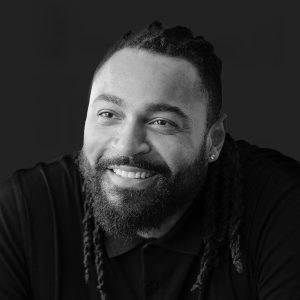 Garry Gilliam
Vice President of Urban Development & Community Revitalization
Garry Gilliam entered the NFL in 2014 as an Offensive Tackle, after being signed by the Seattle Seahawks, where he played until 2017. After his three years with the Seahawks, where he scored one of the greatest touchdowns in playoff history, Gilliam signed with the San Francisco 49ers, where he played until 2020. A graduate of Penn State University, Gilliam triple majored, graduating with degrees in Business Development, Advertising and Psychology.
A man of action, Gilliam is using his experience, knowledge, and commitment to the revitalization of our urban centers to transform underserved communities, in the USA and Africa, into epicenters of housing, agriculture, education & skills-building, entrepreneurial incubators, and recreation, known as The Bridge Eco-Villages, to strengthen our inner-city communities into vibrant catalysts for growth, stability, and prosperity in our urban centers.
Gilliam is also chairman of Empower at the Bridge Foundation, a non-profit with the mission of providing specialized opportunities and improved quality of life for marginalized, underprivileged, and underserved individuals and families suffering from systemic oppression. Gilliam achieves these goals by providing access to education, converting food deserts into food oases, creating awareness of disparities, providing community support and accessible housing options while beautifying our community and promoting self-sufficiency.
Garry is a published author and highly esteemed global public speaker. His book, Gill.I.Am. is due to be released in early 2023.