Larisa Miller
CEO
Larisa Miller is CEO of Phoenix Global, a global boutique consulting and business development firm, and subsidiary, Phoenix Global Purveyors.  Larisa has recently been named one of the World's Top 100 People in Finance by Top 100 Magazine; one of the 10 Most Influential Business Leaders of 2020 by Exeleon Magazine; 100 Global Women of Excellence by Sovereign Magazine, Top 10 Most Influential Friends of Africa by For Business in Africa Magazine, and the 2020 Personality of the Year by Powerhouse Magazine.
Larisa studied Political Science with a minor in Hungarian at Rutgers University in New Brunswick, New Jersey, and Organizational Leadership at Penn State University. She worked for the Commonwealth of Pennsylvania for the Secretary and Deputy Secretary of Agriculture, and later for the Pennsylvania Governor, Tom Ridge, with a focus on public policy. Larisa spent several years working as a personal advisor and head of business development a member of the Royal Family in Abu Dhabi, United Arab Emirates, with focus on investment in sustainable development, technology, energy and agriculture. Additionally,
Larisa served as head of the Royal Family's large non-profit foundation, Circle of Hope, which focused on women, youth, literacy and education. Through her work with this UAE-based foundation, Larisa spent considerable time working with women and children in refugee camps in the Middle East and Africa.
Board of Directors, Visual Farms, Inc. (Denver, Colorado, USA)
Executive Director, Global Chamber of Business Leaders (Dubai, UAE)
Advisor, Ansari Group Ltd. (Dubai, United Arab Emirates)
Board of Directors, Geneva Global Initiative (Geneva, Switzerland)
Board of Trustees, People to People International (Worldwide Organization headquartered in USA)
1st Vice President, and member of the Board of Directors for the National Federation of Business and Professional Women – NFBPWC (USA)
President, Business and Professional Women International, Miami Chapter (Miami, Florida, USA)
Board of Directors for Union of Business Ladies (Tbilisi, Georgia)
Chairman of the Board, Read the Past – Write the Future (Amman, Jordan / United States)
Mohammed Al Muhairi
Partner & Executive Vice President of Transportation, Infrastructure & Capital Projects
Mohammed Al Muhairi oversees the strategic consulting of transportation, infrastructure and capital projects with governments, municipalities and companies on 5 continents. Having 20+ years managing the transportation, parking and municipal services of Abu Dhabi, Mohammed also serves as CEO of the Department of Transport and Municipal Affairs in Abu Dhabi, United Arab Emirates.
Mohammed is a prolific entrepreneur owning various businesses from automotive restoration to restaurant and hospitality. Mohammed's restaurant HEAT (Healthy Eats and Treats) has expanded to 5 locations across the UAE.
Mohammed serves as a member of the Board of Advisors for the Global Chamber of Business Leaders.
Ricardo Dickerson
Vice President of Innovation and Business Development
Ricardo Dickerson is the Vice President of Innovation and Business Development. Ricardo oversees the strategies, products and brand management of the fine and sustainable food and beverage products represented in the portfolio of Phoenix Global Purveyors, LLC.
As a Division-1 football player for University of Maryland, where he graduated with a Bachelor's Degree in Criminology, Ricardo went on to a professional NFL career as a linebacker playing for the Oakland Raiders and the Berlin Thunder in NFL Europe. Since leaving the NFL, Ricardo has prioritized the discovery and development of untapped youth talent across the globe. Ricardo has scouted and placed numerous athletes from Africa and Europe in private high schools in the United States, mentoring and coaching them onwards to a path to college and professional sports careers. Ricardo was second in charge of the Under Armour Official Skills and Training Platform that was created to strategically cast a net over youth talent around the country and ultimately collect the data associated with those prospects.
Ricardo co-founded the A11 Stars Bowl with NFL-great LaVar Arrington, featuring 8th-grade talent from around the country, building their skills and developing the traits necessary to be a top-performing athlete.
As CEO of Continental Consulting, Ricardo manages and serves professional athletes in the NBA and NFL to develop their careers, manage their opportunities and prepare them for their next step after sports. Ricardo is also a partner in Warrior Woke, and co-owner of Five, LLC. Additionally, Ricardo serves as Senior Advisor for the USA to the Global Chamber of Business Leaders.
Ricardo is a director of the Len-D A Hand Foundation, founded by NBA player, Alex Len of the Toronto Raptors. Len-D A Hand gives back to youth-in-need by providing movie nights, free bikes, helmets, haircuts and other gestures of impact to provide hope to youth.
Stuart Page
Partner & Strategic Advisor: Security & Cybersecurity
Stuart serves as a strategic advisor to Phoenix Global and subsidiaries.
Stuart Page's core experience comes from his time as a Senior Executive and Security Expert in International Affairs and Engagement in the Diplomatic Service, Security, Australian Intelligence, served in the Australian and British Military and United Nations. Stuart held senior positions in the Diplomatic Service (the Department of Foreign Affairs & Trade [Australia] both Domestic and International, Department of Defense and Department of the Prime Minister and Cabinet.
Having extensive in-country experience in Afghanistan, Iraq, Pakistan, Indonesia, China, Libya and North Africa, Stuart's last senior diplomatic post was Assistant Secretary Diplomatic Security Branch where Stuart was responsible for the security and safety of the Australian Diplomatic Corps overseas, including 7,000 personnel; AUD 3 billion in assets (Embassies, buildings, equipment, vehicles); and classified and top-secret information in over 100 countries. Stuart was an International Executive in an oversight committee of Technical Security Counter Measures (TSCM) and Cyber Security. A contributor and founding partner of the Private Security Companies charter International Code of Conduct for Private Security Providers.
As Founder and CEO of Enigma Alliance, Stuart is constantly expanding the brand, which evolved into a portfolio called Enigma Alliance Smart Site Services: which includes NapCap (modular accommodation), WaterCap(modular water purification systems) and GymCap (modular gyms).
Stuart was a pioneer in field of sports integrity by being Director of International Cooperation and Anti-Corruption Policy Development in Sport Integrity in Paris, located at the UNESCO HQ. Stuart sits on several boards including as a founding board member of Cheka Sana which supports vulnerable and impoverished children in Mwanza, Tanzania, including access to a sports academy; Bath City Football Club; Was for over ten years and on rotation the first Vice President of the Board of Trustees to UNICRI (UN) since 2009 and now a member of Group of friends ; and he is also on the international advisory board for MAiSI (the first ever Masters in Sports Ethics and Integrity at Swansea University). Stuart is a devoted father, prolific reader and enjoys delving into new technologies, ideas and developments in innovation across the board.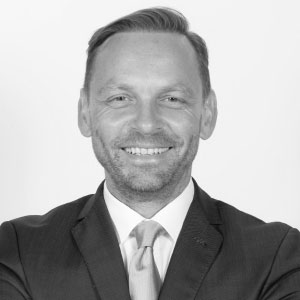 Sebastian Huth
Strategic Consultant: Blockchain and Cryptocurrency
Sebastian has traveled, lived and worked in over 60 countries during the last 20 years, working for hundreds of major global companies, such as BMW, Allianz, Microsoft, Goldman Sachs and the international royal class as a subject matter expert in finance, banking, business and blockchain.
Sebastian has worked with Royal Families, heads-of-state and business leaders, advising them on blockchain strategy, architecting and implementing the blockchain strategies for governments on 4 continents.
Sebastian speaks around the world to audiences about Bitcoin, the Blockchain and the impact of crypto currency on global economies and personal finance. Sebastian is co-founder and partner of the B.I.G. Blockchain Initiative Group LLC which is based in Abu Dhabi, United Arab Emirates, which helps setting up Blockchain and Digital Ledger Technologies infrastructures in cities and countries around the world.
Sebastian calls the Blockchain technology " the third path " that will disrupt our current system and change the world entirely.
He strongly believes that Bitcoin, crypto currency and blockchain technologies will touch, change and improve the life of every nation, government and individual on this earth, having a particularly positive impact on the developing economies.
Harry Singha
Strategic Consultant: Transformational Leadership
Harry Singha is the World Class leader at supporting Elite Performers in Business, Sports and Arts to uncover their Core Authentic Legacy and Find Their Voice so they may experience even greater and consistent levels of Fulfilment to complement their extraordinary levels of achievement, so they may serve with even more impact.
Harry began his professional speaking career at the tender age of 16 and is now recognized as one of the world's most Inspirational and Transformational Speakers and Humanitarian.
Harry speaks across the five major continents every year to major corporation's on the topics of improving performance and creating service leadership cultures. As well as speaking to audiences of tens of thousands and regularly sharing stages with Sir Richard Branson, Lord Alan Sugar, Lady Michelle Mone, Nick Vujicic, President Bill Clinton, Robin Sharma, Gary V, Robert & Kim Kiyosaki and Anthony Robbins to name a few.
Whilst at the same time continues to speak and serve in boardrooms, schools, orphanages and slums.
Through his passion for speaking Harry founded the World Class Speakers Academy which provides individuals and organizations with the tools to find their voice and dramatically improve their public speaking, be that at home, school, work, business or as professional speakers.
After transforming his own experiences of abuse and domestic violence as a child, Harry has committed to a life of Service Leadership and inspiring others to do the same.
Since 1996 through his Foundation Harry has been at the forefront of Youth Leadership Programs, Women's Empowerment, Supporting the Homeless and Tackling Human Slavery, impacting millions of people all over the world.
In 2017 Harry was awarded the Global Humanitarian Award from a peer group of over 100 Global Change Makers in recognition of his lifetime of service to communities around the world.

LaVar Arrington
Strategic Advisor & Partner
LaVar Arrington is one of the most celebrated and hardest hitting linebackers in the history of the National Football League. A two-time All-American at Penn State University under legendary coach Joe Paterno, LaVar was the second overall pick in the 2000 National Football League (NFL) draft, and the #1 pick of the Washington Redskins, where he earned three Pro Bowl and All-Pro selections during his tenure. In 2006, he departed his beloved Redskins and signed with the New York Giants where he played for one season.
After the NFL, LaVar moved to the media world in television, radio, and print. His impressive sports intellect and personality made LaVar a natural on-air sports personality. As a celebrated broadcaster, LaVar is a co-host of Fox Sports Radio's podcast "Up on Game", which he co-hosts with football legends, Plaxico Burress and TJ Houzmandzadeh.
As a man committed to service and youth, Mr. Arrington co-founded Complete Athlete, a program to help develop athletes, physically, but mentally and emotionally, helping youth gain the skills and refine the attributes needed to navigate life's hurdles on the roadway to success. A serial entrepreneur, LaVar is a prolific businessman focusing on business development for professional athletes; media production and content creation; and the integration of exclusive product brands into his portfolio.
As an advocate for sports safety, LaVar is a frequent advocate and guest speaker on Capitol Hill for player rights and safety.
Camille Trott
Strategic Consultant
Business Development, Project Management & Corporate Training
Camille Trott serves as a Strategic Partner and Lead Consultant at Phoenix Global.
Camille is the President and Chief Executive Officer of Austin Communications, LLC. She is an accomplished professional with over 25 years of experience in business development, communications, executive coaching, corporate training, and public speaking.
​Camille spent the majority of her career working alongside some of the nation's most notable business executives and philanthropists, Fortune 500 companies, sports and entertainment executives, and global organizations. She has successfully provided oversight and management for senior leaders in business, civic, and philanthropic areas, including a former President of the United States of America.
Prior to launching Austin Communications, Camille progressed in her career with the parent company, whose portfolio includes The Arthur M. Blank Family Foundation, PGA Tour Superstore, Atlanta Falcons Football Club, Mercedes-Benz Stadium, Atlanta United, and Mountain Sky Guest Ranch.
As a trusted advisor and consultant, Camille has extensive knowledge in strategic planning, creating a values-based culture, and developing a business's greatest assets – its associates. She is also the Bermuda delegate for the Global Chamber of Business Leaders.