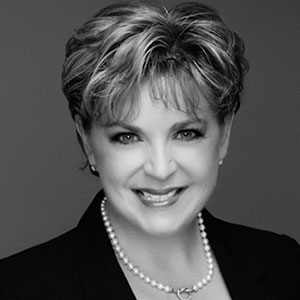 Larisa Miller
CEO
Larisa Miller studied Political Science with a minor in Hungarian at Rutgers University in New Brunswick, New Jersey. After her studies, she worked for the Commonwealth of Pennsylvania for the Secretary of Agriculture, and later for the Governor of Pennsylvania, in the office of public policy. Larisa has spent the last several years working for the Royal Family in Abu Dhabi, United Arab Emirates as the business development manager, with focus on sustainable development, as well head of their large non-profit foundation, which focused on women, youth, literacy and education. Through her work with this UAE-based foundation, Larisa spent considerable time working with women and children in refugee camps in the Middle East and Africa.
As CEO of Phoenix Global, Larisa specializes in working with both government and industry, introducing businesses and investors to opportunities for development and expansion into both emerging and developed markets. With a focus on agriculture, energy and technology, Larisa has an extensive network of relations with heads of state, governmental and business leaders, as well as private investors, family offices and global funds. Additionally, Larisa serves as an international keynote speaker, addressing audiences around the world on business investment, entrepreneurism and the importance of the Sustainable Development Goals (SDGs).
Larisa also serves in the capacity of Executive Vice President of STP Capital Partners, LLC (Skopje Technology Park, Skopje, North Macedonia), and Chairman and Founder of LTP Capital Partners, LLC (Lusaka Technology Park, Lusaka, Zambia).
Larisa sits on several global boards, most notably:
Board of Directors, Geneva Global Initiative (Geneva, Switzerland)
Chairwoman of Global Impact Africa (United States)
Board of Trustees, People to People International (Worldwide Organization headquartered in USA)
Board of Directors for Union of Business Ladies (Tbilisi, Georgia)
Advisory Board, GIST Initiatives' Global Impact Awards (U.K.)
President, Business and Professional Women International, Miami-Chapter (Worldwide Organization)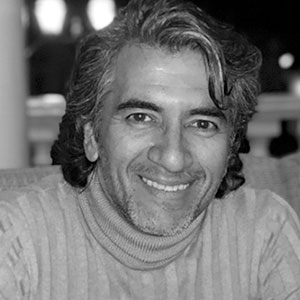 Edward González
PRESIDENT
Edward González studied computer sciences at Miami Dade College and Florida International University in Miami, Florida. A technology expert with over 20 years of experience in different fields such as virtualization, networking, Voice Over IP telephony, Edward is responsible for integrating these technologies in different industries across South Florida.
As president of Phoenix Global, LLC, Edward oversees the global investment and development of large-scale, complex technology parks and data centers; facilitation of technology-driven investments (AI, robotics, cyber security, etc.); as well as sustainable development generated through advancements in tech (ag-tech, fin-tech, med-tech, ed-tech, etc.). Edward emphasizes economic growth through technology-driven development, such as smart cities, infrastructure, transportation, as well as implementation of cutting-edge technological innovations. Edward provides specific focus and oversight over technology projects in developing markets across Africa and South America.