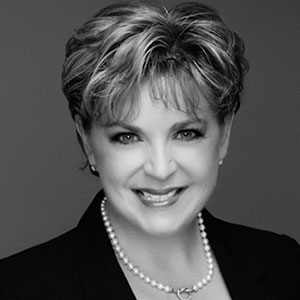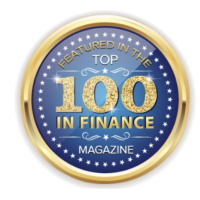 Top 100 People in Finance
Top 10 Most Influential Friends of Africa

by For Business in Africa Magazine

100 Global Women of Excellence
10 Most Influential Business Leaders of 2021
2022 Lifetime Achievement Award

by Powerhouse Global Magazine
Larisa B. Miller
CEO
As CEO of Phoenix Global LLC, Larisa Miller leads with the perspective, knowledge and understanding of global business, derived from her many years of experience working with complex economies and emerging markets across the globe. Having done business in 25+ countries, Larisa is a passionate advocate for global business, recognizing that all businesses must look to the global marketplace for growth, longevity, and sustainability. Committed to helping governments and businesses with foreign direct investment, capital development and business development and risk management Larisa leverages her high-level network around the world to bridge opportunity between the developed and emerging nations.
Having grown up on a farm in Lebanon County, Pennsylvania, Larisa Miller began her career with the Commonwealth of Pennsylvania's Department of Agriculture, first with the Animal Health and Diagnostic Commission, and later working as assistant to the Secretary and Deputy Secretary of Agriculture. Larisa worked for Pennsylvania Governor, Tom Ridge, with a focus on public policy.
Larisa spent several years working as personal advisor and head of business development and investment for members of the Royal Family in Abu Dhabi, United Arab Emirates, with focus on investment in sustainable development, technology, energy, and agriculture. Additionally, Larisa served as head of the Royal Family's large non-profit foundation, which focused on providing opportunity, education, and sustainable impact for youth in refugee camps. Through her work with this UAE-based foundation, Larisa spent considerable time working with women and youth in refugee camps in Iraq, Yemen, Jordan, and Africa.
Larisa is a founding partner of STP Capital Partners, currently developing a large-scale technology park and film studio in North Macedonia. Larisa also serves as president of Keystone Farm Future, livestock management company, vertically integrating and localizing the beef industry in the USA.
Passionate about entrepreneurs, Larisa works with start-ups and founders across the globe to create businesses, promote business expansion, facilitate investment, and lead the way forward in a collaborative economy. With a priority on youth and young professionals, Larisa mentors, coaches and motivates youth as they architect and navigate their professional and personal career paths.
Larisa is an award-winning international keynote speaker, addressing audiences around the world on subjects such as entrepreneurship and the start-up mindset, business development and transformation, multi-sector investment, the importance of the Sustainable Development Goals (SDGs), as well as motivating and empowering youth and women globally.
Larisa sits on several international boards, most notably:
Board of Trustees, People to People International (Worldwide Organization headquartered in USA)

President, Business and Professional Women International, Miami Chapter (Miami, Florida, USA)

Board of Directors, Association of Businesswomen in Commerce & Industry (New Delhi, India)

www.abwci.org

Board of Directors, The Bridge Eco-Village (Harrisburg, Pennsylvania)

http://www.thebridgehbg.com/

Board of Directors, Dafe Oweh Family Fund for Africa (DOFFA)

http://www.doffa.org/

Board of Directors, SensX Africa (London, England)

Advisor, Ansari Group Ltd. (Dubai, United Arab Emirates)

Board of Directors, Kazakh-Slovenian Business Council (Ljubljana, Slovenia)

Board of Directors, Geneva Global Initiative (Geneva, Switzerland)

Board of Directors for Union of Business Ladies (Tbilisi, Georgia)

www.ubl.ge

Board of Advisors, Legacy of Lions (USA)

Chairman, Read the Past – Write the Future (Jordan/United States)
Brigadier General Anthony J. Tata
(U.S. Army, Retired)
Executive Vice President & Strategic Consultant for Transportation & Defense Strategy
Brigadier General Anthony J. Tata (U.S. Army, Retired) most recently performed the duties of Undersecretary of Defense for Policy, the #3 position in the United States Department of Defense where he implemented the National Defense Strategy and worked closely with allies and partners to achieve strategic defense goals globally. Additionally, he led the development of the Defense Planning Guidance for Fiscal Year 2022 that established DoD resource requirements to field a military capable of meeting its strategic needs. His distinguished military career includes commands in the 82nd Airborne and 101st Airborne Divisions and the 10th Mountain Division as well as operations in Afghanistan, Bosnia, Croatia, North Macedonia, Kosovo, Panama, and Haiti. His military awards and decorations include the bronze star, combat action badge, ranger tab, master parachutist badge, and department of defense award for distinguished public service.
In his civilian life, Mr. Tata leads his consulting firm, Tata Leadership Group, and is the managing partner of Boundary Channel Partners, an advisory company he established with former Secretary of Defense, Chris Miller. Previously, he served as North Carolina's Secretary of Transportation, Superintendent of Wake County Public School System (Raleigh, NC/Research Triangle), and Chief Operating Officer of Washington, DC Public Schools. As Secretary of Transportation, Tony managed 72 airports, two seaports, three railroads, 22 ferries, 88,000 miles of highway, and 100 transit systems. He was influential in changing state law to prioritize transportation projects that reduced congestion and travel time, increased safety and multi-modal connections, and created jobs. As superintendent of the 15th largest education system in the country with 150,000 students, 170 schools, and 18,000 employees, Tony implemented innovative programming that led to the highest gains in low-income student proficiency and growth in the history of the system.
Tony frequently provides geopolitical updates and/or leadership remarks to senior leaders in Fortune 500 and private equity companies such as Delta Airlines, AFLAC, Goldman Sachs, Salesforce, Google, Emerson Collective, General Electric, Bank of America, John Deere, Chevron, Andreeson Horowitz, Silver Lake, and many others.
He is the national bestselling author of 15 novels, including Besieged, a Publishers Weekly Top 10 Mystery/Thriller of 2017 and Foreign and Domestic, a Barry Award finalist in 2016. He is a frequent guest commentator on a variety of popular cable news programs regarding foreign policy with over 1,000 appearances. Mr. Tata presently serves on the board of directors of Edge Data Solutions and on the advisory board of Academy Securities. Tony is also an ambassador for Homes for Our Troops, a 501c3 focused on providing ADA compliant homes to our most severely wounded veterans.
He is a West Point graduate with a Bachelor of Science and has two master's degrees, one from the U.S. Army's School of Advanced Military Studies in operational planning and another from the Catholic University of America in international relations. He was also a distinguished national security fellow at Harvard University's JFK School of Government.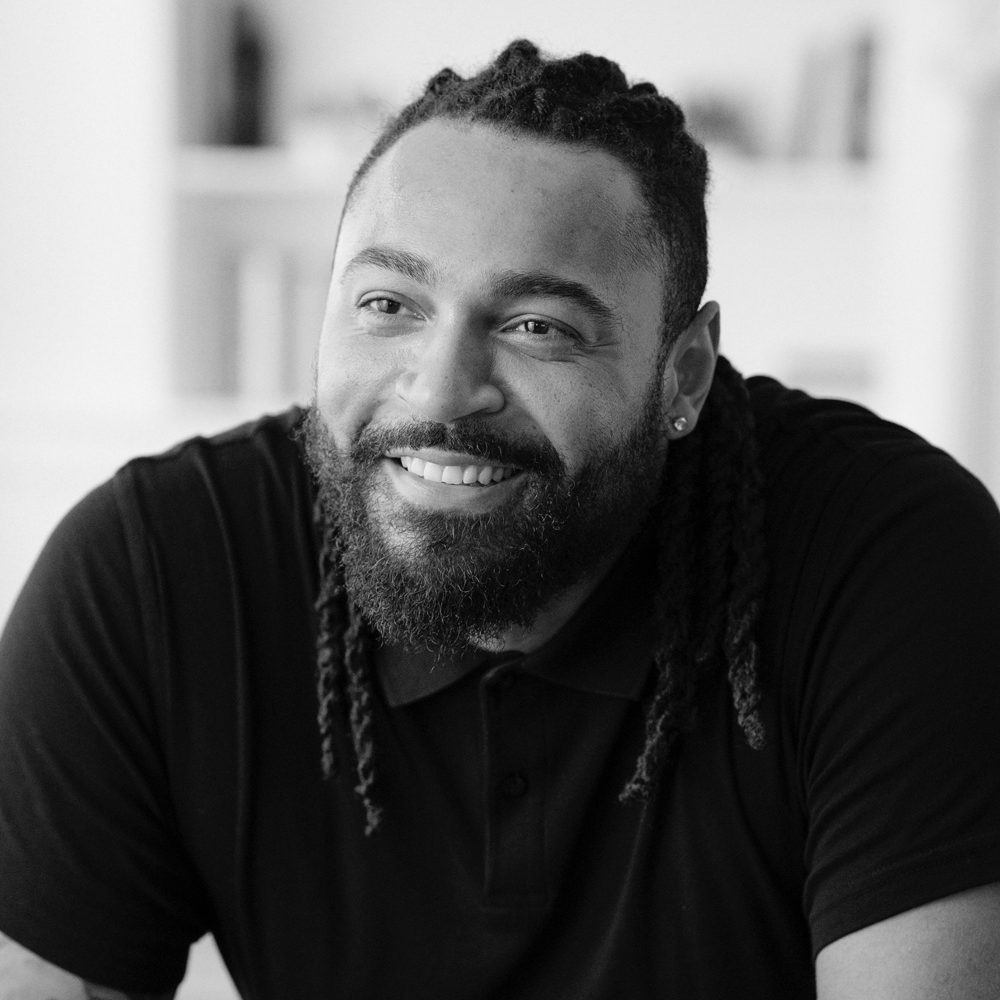 Garry Gilliam
Vice President, Urban Development & Community Impact
Garry Gilliam entered the NFL in 2014 as an Offensive Tackle, after being signed by the Seattle Seahawks, where he played until 2017. After his three years with the Seahawks, where he scored one of the greatest touchdowns in playoff history, Gilliam signed with the San Francisco 49ers, where he played until 2020. A graduate of Penn State University, Gilliam triple majored, graduating with degrees in Business Development, Advertising and Psychology.
A man of action, Gilliam is using his experience, knowledge, and commitment to the revitalization of our urban centers to transform underserved communities in the USA and Africa, into epicenters of housing, agriculture, education & skills-building, entrepreneurial incubators, and recreation, known as The Bridge Eco-Villages, to strengthen our inner-city communities into vibrant catalysts for growth, stability, and prosperity in our urban centers.
Gilliam is also chairman of Empower at the Bridge Foundation, a non-profit with the mission of providing specialized opportunities and improved quality of life for marginalized, underprivileged, and underserved individuals and families suffering from systemic oppression. Gilliam achieves these goals by providing access to education, converting food deserts into food oases, creating awareness of disparities, providing community support and accessible housing options while beautifying our community and promoting self-sufficiency.
Garry is a published author and highly esteemed global public speaker. His book, Gill.I.Am. is due to be released in early 2023.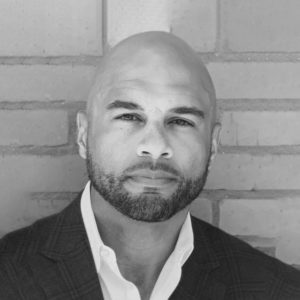 John Gilmore
Vice President, Marketing, Branding & Content Development
John Gilmore is an accomplished business executive and former NFL athlete with a powerful reputation as a leader, innovator, humanitarian, and team player. After a successful 10-year career in the NFL with the Chicago Bears, New Orleans Saints and Tampa Bay Buccaneers, John became Principal Partner at Encore Select, LLC., a manufacturer of sports apparel for major retailers and hot market sporting events.
Presently, John serves as the Founder and President of Brandthumb, a boutique marketing agency focused on building brands and developing innovative strategies to achieve outstanding results. Brandthumb connects clients to a robust network of marketing experts, business professionals, and influencers to drive brand recognition and loyalty.
John began his football career at The Pennsylvania State University, where he received a full athletic scholarship and graduated as a four-year Football Letterman. During his senior year, John was selected as team Captain and awarded the Hall Foundation Award, which honored him as the Nittany Lion's Outstanding Senior.
Since 2017, John has been the live pregame analyst for the Tampa Bay Buccaneers' radio network. He excels for this role, which includes researching weekly opponents, analyzing game film, and conducting interviews.
Recognized for his strong sense of social responsibility, John has received several awards including the NAACP Community Impact Award in 2010, and the Penn State Alumni Achievement award in 2012. John continually strives towards giving back to his community. He currently serves on the board of directors for Family Resources, a Florida-based nonprofit that provides crisis counseling, shelter, and a safe respite for runaway and homeless teens.
One of John's crowning achievements is his involvement in the creation and launch of the communication platform, AppreSHEation. AppreSHEation is purpose-driven intellectual property that was developed to influence the mindset of men. John believes that in order to change culture, we must first change our mentality. The logo AppreSHEation stands for respect, equality and – more than that, since gratitude for women. Appreciation, a commonly used term, has been repurposed as AppreSHEation, has the potential to redefine how women are treated around the world.
Camille Trott
Vice President of Executive Development & Coaching
Camille Trott serves as a Strategic Partner and Lead Consultant at Phoenix Global.
Camille is the President and Chief Executive Officer of Austin Communications, LLC. She is an accomplished professional with over 25 years of experience in business development, communications, executive coaching, corporate training, and public speaking.
​Camille spent the majority of her career working alongside some of the nation's most notable business executives and philanthropists, Fortune 500 companies, sports and entertainment executives, and global organizations. She has successfully provided oversight and management for senior leaders in business, civic, and philanthropic areas, including a former President of the United States of America.
Prior to launching Austin Communications, Camille progressed in her career with the parent company, whose portfolio includes The Arthur M. Blank Family Foundation, PGA Tour Superstore, Atlanta Falcons Football Club, Mercedes-Benz Stadium, Atlanta United, and Mountain Sky Guest Ranch.
As a trusted advisor and consultant, Camille has extensive knowledge in strategic planning, creating a values-based culture, and developing a business's greatest assets – its associates. She is also the Bermuda delegate for the Global Chamber of Business Leaders.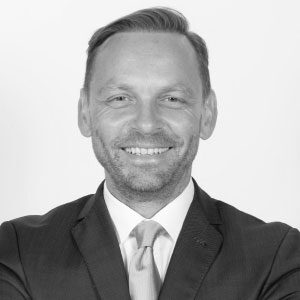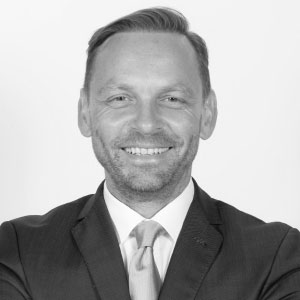 Sebastian Huth
Vice President of Blockchain Integration & Cryptocurrency
Sebastian has traveled, lived and worked in over 60 countries during the last 20 years, working for hundreds of major global companies, such as BMW, Allianz, Microsoft, Goldman Sachs and the international royal class as a subject matter expert in finance, banking, business and blockchain.
Sebastian has worked with Royal Families, heads-of-state and business leaders, advising them on blockchain strategy, architecting and implementing the blockchain strategies for governments on 4 continents.
Sebastian speaks around the world to audiences about Bitcoin, the Blockchain and the impact of crypto currency on global economies and personal finance. Sebastian is co-founder and partner of the B.I.G. Blockchain Initiative Group LLC which is based in Abu Dhabi, United Arab Emirates, which helps setting up Blockchain and Digital Ledger Technologies infrastructures in cities and countries around the world.
Sebastian calls the Blockchain technology " the third path " that will disrupt our current system and change the world entirely.
He strongly believes that Bitcoin, crypto currency and blockchain technologies will touch, change and improve the life of every nation, government and individual on this earth, having a particularly positive impact on the developing economies.
Dr. James Holt
Vice President of Agriculture, Agritech and Food Security
Dr. James (Jim) Holt serves as chief veterinarian for Keystone Farm Future, overseeing the induction, preventative care, diagnostics, and critical care and ensuring top quality animal healthcare for client herds under the management of KFF. Dr. Holt's love for animals began at an early age, as he has been an avid horse rider since he was 9 years old. While riding Hunters and Jumpers, the highlight of his riding career was when he rode in a Grand Prix at age 16.
Dr. Holt completed his undergrad in 1986 from the Gettysburg College and then attended the University of Pennsylvania School of Veterinary Medicine, graduating in 1991. Upon completion of his education, he was hired on to the Morgantown Veterinary Clinic, a mixed equine/bovine practice that serviced Northern Chester, Lancaster, and Berks Counties.
In 1993, Dr. Holt opened his own mixed practice called Brandywine Veterinary Services, which he still runs today. He has served on the board and executive committee of the PMVA. The PMVA awarded Dr. Holt the Animal Welfare Advocacy Award in 2015.
Dr. Holt is chairman of the Pennsylvania Animal Health and Diagnostic Commission (AHDC); chairman on the AHDC's One Health Task Force; board member and past chairman on the board for The Parkesburg Point in Parkesburg, Pa; and committeeman on the Animal Health and Regulatory Committee for the American Association of Equine Practitioners.
Dr. Holt also serves as veterinarian for New Holland Sales Stables in New Holland, Pennsylvania, working predominantly with cows and horses. The rest of Dr. Holt's time is spent in a more typical mixed large animal practice, including horses, dairy and beef cattle as well as other large animal species.
Meghan Sinisi
Senior Project Manager
Meghan Sinisi is the senior project manager for Phoenix Global, coordinating & facilitating projects & managing client engagement on four continents, from the USA & Europe to the Middle East & Africa. Meghan will also serve as host of Phoenix Global Business Academy's podcast, Enterprise 360, a weekly podcast series that will host leaders, innovators, & founders of cutting-edge & transformational business models who are pioneering the future of business. Enterprise 360 will debut in February 2023.
Meghan most recently served the Commonwealth of Pennsylvania as Miss Pennsylvania 2021 under the Miss America Organization, one of the United States' leading providers of scholarships to young women. She traveled 40,000+ miles advocating for autism acceptance, serving as a spokesperson for women's education, & supporting a multitude of businesses & philanthropic causes across the Keystone State. In December 2021, Meghan represented Pennsylvania at the 100th Anniversary Miss America Competition & was named the recipient of the Women in Business award.
Meghan earned a Bachelor of Science degree in Communication Sciences & Disorders from Syracuse University in 2017 & a Master of Health Science degree in Speech, Language & Hearing Sciences from the University of Missouri in 2021. She is a speech-language pathologist who continues to advocate for the acceptance, respect, & empowerment of autistic people as the founder of "From a New Perspective (FNP)", a 501(c)(3) nonprofit organization dedicated to providing assistance to families & individuals on the autism spectrum. Meghan is also the co-founder & co-host of a globally streamed podcast titled, "Spectrum Sundays".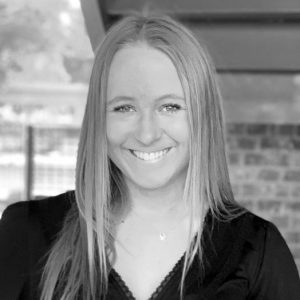 Megan Hall
Platform Manager, Phoenix Global Business Academy
Megan Hall oversees the platform management, coordination, and optimization for the Phoenix Global Business Academy platform. A graduate of Texas Tech University in 2021 with a degree in Human Sciences, Megan has explored many different career fields while on the path to finding her passions and callings. Through working in the restaurant, accounting, political, sales and recreation industry she has been able to find a way in each to learn, serve and provide value to others. With managing a waterpark in the Northwest corner of the United States, she has gained a well-rounded scope of business management, building, and refining a wide variety of skills, capabilities, and knowledge. In her spare time, Megan enjoys coaching youth and high school softball athletes as well as volunteering in school mentoring programs.
A self-starter with an entrepreneurial mindset, Megan has taken advantage of opportunities to support business professionals in the startup of new business ventures, nonprofits and/or projects. She works to develop, monetize, and optimize systems for business professionals and entrepreneurs. Megan's is a prolific learner, committed to developing new skills, evolving as an individual while connecting with providing value to others.
Ricardo Dickerson
Senior Director of Brand Management
Ricardo Dickerson is the Vice President of Innovation and Business Development. Ricardo oversees the strategies, products and brand management of the fine and sustainable food and beverage products represented in the portfolio of Phoenix Global Purveyors, LLC.
As a Division-1 football player for University of Maryland, where he graduated with a Bachelor's Degree in Criminology, Ricardo went on to a professional NFL career as a linebacker playing for the Oakland Raiders and the Berlin Thunder in NFL Europe. Since leaving the NFL, Ricardo has prioritized the discovery and development of untapped youth talent across the globe. Ricardo has scouted and placed numerous athletes from Africa and Europe in private high schools in the United States, mentoring and coaching them onwards to a path to college and professional sports careers. Ricardo was second in charge of the Under Armour Official Skills and Training Platform that was created to strategically cast a net over youth talent around the country and ultimately collect the data associated with those prospects.
Ricardo co-founded the A11 Stars Bowl with NFL-great LaVar Arrington, featuring 8th-grade talent from around the country, building their skills and developing the traits necessary to be a top-performing athlete.
As CEO of Continental Consulting, Ricardo manages and serves professional athletes in the NBA and NFL to develop their careers, manage their opportunities and prepare them for their next step after sports. Ricardo is also a partner in Warrior Woke, and co-owner of Five, LLC. Additionally, Ricardo serves as Senior Advisor for the USA to the Global Chamber of Business Leaders.
Ricardo is a director of the Len-D A Hand Foundation, founded by NBA player, Alex Len of the Toronto Raptors. Len-D A Hand gives back to youth-in-need by providing movie nights, free bikes, helmets, haircuts and other gestures of impact to provide hope to youth.