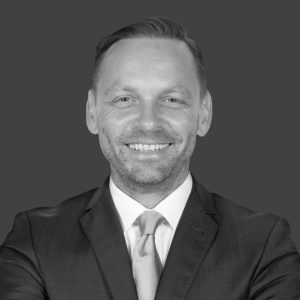 Sebastian Huth
Vice President of Blockchain Integration & Cryptocurrency
FOUNDER, BLOCKCHAIN INTEGRATION GROUP MENA, LLC
AWARD-WINNING INTERNATIONAL SPEAKER & COACH ON BLOCKCHAIN AND CRYPTOCURRENCY
Sebastian has traveled, lived and worked in over 60 countries during the last 20 years, working for hundreds of major global companies, such as BMW, Allianz, Microsoft, Goldman Sachs and the international royal class, as a subject matter expert in finance, banking, business and blockchain.
Sebastian has worked with Royal Families, heads-of-state and business leaders, advising them on blockchain strategy, and architecting and implementing the blockchain strategies for governments on 4 continents.
Sebastian speaks around the world to audiences about Bitcoin, the Blockchain and the impact of crypto currency on global economies and personal finance. Sebastian is co-founder and partner of the B.I.G. Blockchain Initiative Group LLC which is based in Abu Dhabi, United Arab Emirates, which helps setting up Blockchain and Digital Ledger Technologies infrastructures in cities and countries around the world.
Sebastian calls the Blockchain technology "the third path" that will disrupt our current system and change the world entirely.
He strongly believes that Bitcoin, crypto currency and Blockchain technologies will touch, change and improve the life of every nation, government and individual on this earth, having a particularly positive impact on the developing economies.