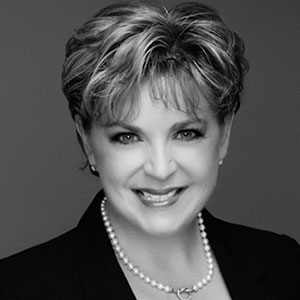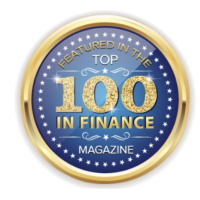 Top 100 People in Finance
by The Top 100 Magazine
Top 10 Most Influential Friends of Africa
by For Business in Africa Magazine
100 Global Women of Excellence
by Sovereign Magazine
10 Most Influential Business Leaders of 2022
by Exeleon Magazine
2022 Lifetime Achievement Award
by Powerhouse Global Magazine
Larisa B. Miller
Co-Founder & Chief Executive Officer
Having grown up on a farm in Lebanon County, Pennsylvania, Larisa Miller began her career with the Commonwealth of Pennsylvania, working as assistant to the Secretary and Deputy Secretary of Agriculture, and later for the Pennsylvania Governor, Tom Ridge, with a focus on public policy. Larisa spent several years working as a personal advisor and head of investment and business development for members of the Royal Family in Abu Dhabi, United Arab Emirates, with focus on investment in sustainable development, disruptive technologies, energy, and agriculture/agriculture technology. Additionally, Larisa served as head of the Royal Family's large non-profit foundation, which focused on providing tools and resources for women and youth in refugee camps to become entrepreneurs. Through her work with this UAE-based foundation, Larisa spent considerable time working with women and youth in refugee camps in the Middle East (Iraq, Syria, Yemen, and Jordan), as well as in Africa, giving them the tools and resources necessary to become entrepreneurs.
Larisa is CEO of Phoenix Global Holdings, which includes Phoenix Global LLC, Phoenix Global Dubai, and PG Broadcasting. Phoenix Global a global consulting and investment firm headquartered in the USA and the United Arab Emirates, specializing in public and private sector consulting around business strategy, AI & technology, energy, defense/security strategy, blockchain, cybersecurity, capital project management, agribusiness and agritech, ESG and sustainability, and risk and resiliency. Phoenix Global also assists clients in global market expansion and development, bridging the regulatory and cultural gap for business desiring to expand to strategic global markets.
Further, Larisa serves as president and CEO of Keystone Farm Future, Inc., a vertically integrated livestock management company, architecting an innovative model for beef production, offering clients (supermarkets and restaurants) full control of their supply chain, with clear line of sight and transparency through all stages of production, from feeder calves to delivery of product. Larisa believes that this era of disruption is also a pivotal and transformational time for business, requiring businesses to discard age-old legacy business models, reimaging the way forward using innovative strategies to gain the competitive edge. With food security being one of our greatest global crises, this is especially important in the agriculture industry as it allows us to take control of our supply chain, giving consumers ready access to food, while strengthening our family farms, allowing them to continue the legacy of farming for future generations.
Larisa is an award-winning international keynote speaker, addressing audiences around the world on subjects such as entrepreneurship and the start-up mindset, investing and impact investing, business development, ESG and sustainability, disrupting and transforming the legacy business model, as well as motivating and empowering youth and women globally.
Larisa sits on several international boards, most notably:
Chairwoman of the Board, Everest Solutions Group (Ivine, California, USA)
Board of Advisors, Inspire Global Ventures Fund (Los Angeles, California, USA)
Board of Directors, International School of Economics and Applied Sciences (London, U.K.)
Board of Advisors, Inspire Global Ventures (New York, NY, USA)
Board of Directors, Ansari Group, Ltd. (Dubai, United Arab Emirates)
Board of Trustees, People to People International (Worldwide Organization headquartered in USA)
President, Business and Professional Women International, Miami Chapter (Miami, Florida, USA)
Board of Directors, The Bridge Eco-Village (Harrisburg, Pennsylvania)
http://www.thebridgehbg.com/
Board of Directors, Geneva Global Initiative (Geneva, Switzerland)
Board of Directors for Union of Business Ladies (Tbilisi, Georgia)
Board of Directors, Dafe Oweh Family Fund for Africa (DOFFA)
http://www.doffa.org/
Board of Directors, SensX Africa (London, England)
Global Ambassador, Association of Businesswomen in Commerce and Industry (New Delhi, India)
Chairman of the Board, Read the Past – Write the Future (Jordan/United States)